Publications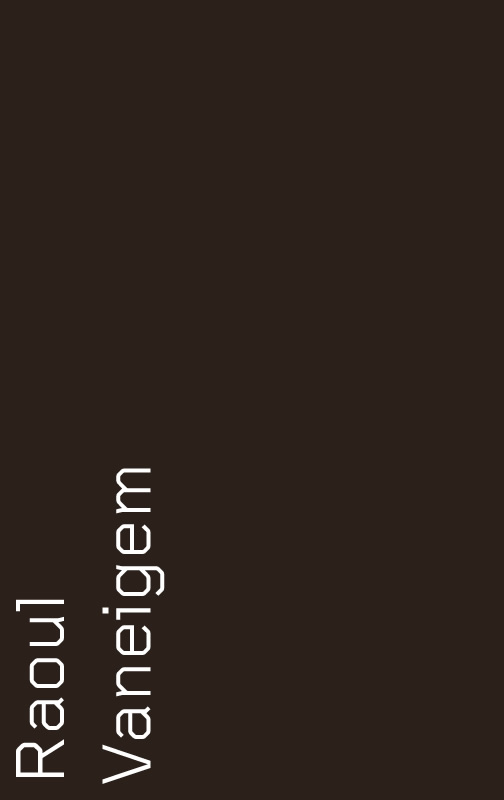 The Revolution of Everyday Life.
Originally published just months before the May 1968 upheavals in France, leading member of the Situationist International Raoul Vaneigem's THE REVOLUTION OF EVERYDAY LIFE offered a lyrical and aphoristic critique of the 'society of the spectacle' from the point of view of individual experience. Vaneigem was born in Lessines and studied romance philology at the Free University of Brussels from 1952 to 1956. He was a member of the Situationist International from 1961 to 1970.
Publisher: Verso. 2012. Graphic Design: David Costello [Comme 6 / Neugraphic]
Death In June — Live In Paris. Vinyl, LP.
Limited Edition. Dark red marbled boxset edition limited to 22 copies. Hardcover edition limited to 55 copies. Normal cover edition limited to 99 copies. Graphic Design: David Costello [Neugraphic for Leper]
01